Singing Pitch Trainer
Real time PITCH ACCURACY measurement to train to never be flat, sharp or off key.
CUSTOMIZED LEARNING - Simply input the notes of ANY SONG or EXERCISE you wish to learn, and gradually improve your singing.
Learn pitch, rhythm, vibrato, runs, range, blend, falsetto & harmony to YOUR choice of songs.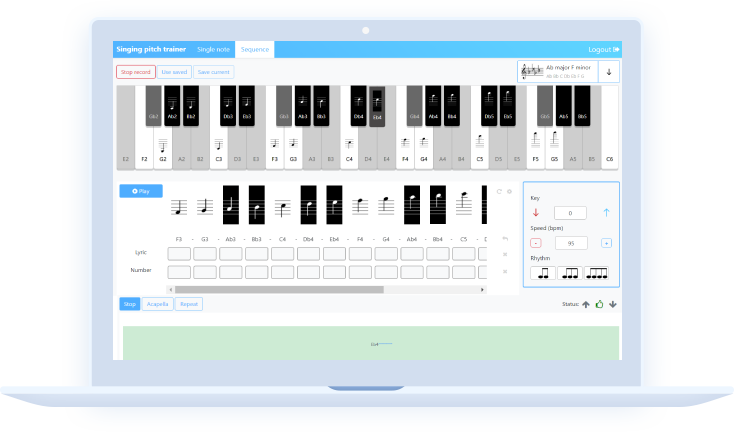 CHOOSE YOUR PRICE PLAN
Pitch accuracy is the number one factor in sounding musical and perfecting your tone.
Now you can learn to sing any song or exercise, you want with all the tools to go from begin