Singing Pitch Trainer
Real time PITCH ACCURACY measurement to train to never be flat, sharp or off key.
Vocal training tools that are unmatched by video courses or other apps.
Learn pitch, rhythm, vibrato, runs, range, blend, falsetto & harmony to YOUR choice of songs.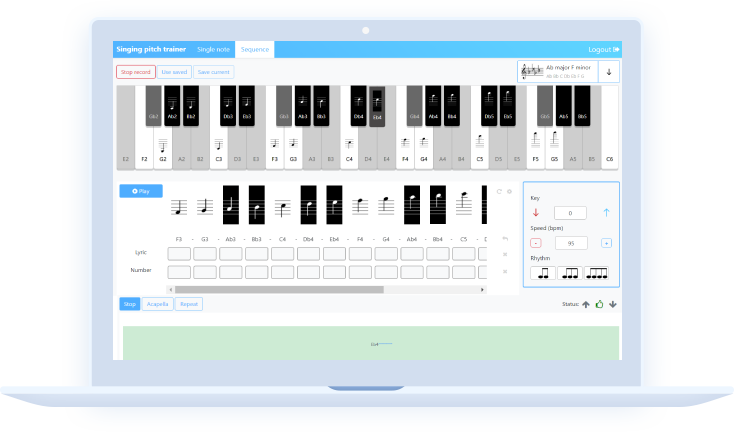 CHOOSE YOUR PRICE PLAN
Pitch accuracy is the number one factor in sounding musical and perfecting your tone.
Now you can train without a teacher, and actually become an advanced singer.